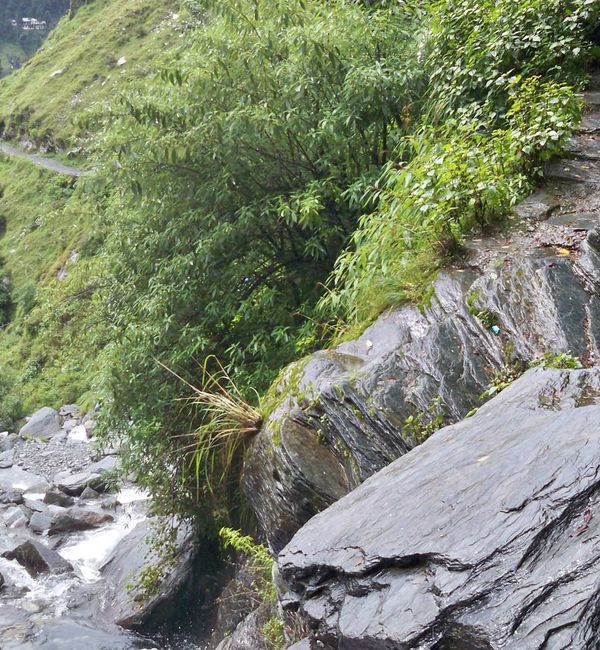 Bhagsu Waterfalls
Discover a small corner of Dharamshala, India, with a trip to Bhagsunag Falls. This lovely waterfall carves this region into a distinct hillside and rocky pool at the base. Both tourists and locals alike enjoy the cool water, religious undertones and natural setting at Bhagsunag Falls. Discover more about this area right now.
1. Easy Access
Bhagsunag Falls isn't found in a remote location. In fact, you can access it by the main road. It resides between Dharamshala and Mcleodganj, which allows you to stay in either of these towns as you settle into this amazing location. As you arrive, you'll see walkways, buildings and other indications that you've arrived at an important site. Depending on the time of year, the waterfall may be the focal point or the bustling groups enjoying the natural environment.
2. Enjoying the Experience
Unlike other natural wonders, Bhagsunag Falls can be accessed by anyone who takes the effort to walk out to its wide pool. Go ahead, and wade into the water. You may want to check the temperature first, however. The falls can be quite cold when the season isn't just right.
As an alternative, marvel at the falls from a nearby picnic area. There are plenty of green areas surrounding the falls for a quaint lunch or snack. Simply spread out a cloth and appreciate the surroundings.
3. Timing Your Visit
Bhagsunag Falls relies on rainy conditions for its powerful flow. If you want the most spectacular view, time your visit during or just after the monsoon season. India's monsoons usually take place between June and September every year. The rainfall contributes to a wider and more active waterfall. Be aware, however, that the falls will attract more tourists at this time too. Consider visiting at other times of year if you want a more intimate or quiet experience.
4. Exploring Nearby Retreats
Although the falls is certainly a focal point, many people visit this region for spiritual enlightenment. The flowing water moves right through the Bhagsunag Temple where visitors look to Lord Shiva for guidance and blessings. Between the historical landmark and calming water, these features influence people as they close their eyes and open themselves up to a religious experience. Everyone is welcome to visit the temple and encounter their own ideology in this inspiring land.
5. Indulging in Local Delicacies
One of the unique aspects of visiting Bhagsunag Falls is the available vendors. Locals have set up food stalls along the walking area here, which means you can enjoy a hot beverage and snack as you gaze at the beautiful scenery. Ask as many questions as you like because the locals are proud of this land. They might have a story or two to engage your group and enhance the trip as a whole.
Find yourself enchanted by these falls with a trip to India. Locals love to meet and greet with tourists as they come to know and love the area. Discover another side of yourself by gazing up at Bhagsunag Falls and learning more about India's rich culture.
Other attractions in Mcleod Ganj