11 Things to Know Before Visiting India
September 27, 2023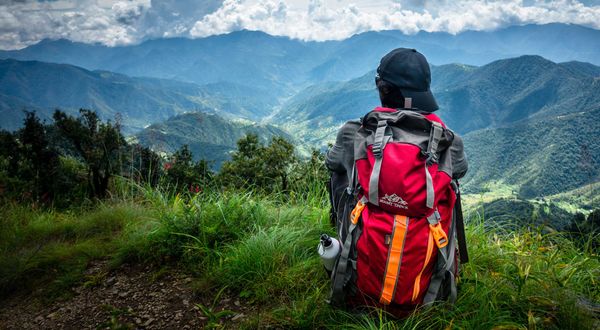 Home to more than 1.2 billion people, India is one of the most incredible countries in the world, with diverse cultures and enchanting landscapes. This vast South Asian country is full of surprises as you can interact with locals from different states and locations, taste amazing delicacies, travel to some unique destinations, and explore the country on your way. Historically, India has witnessed a series of migrations, thereby giving rise to an ethnically diverse population.
Surrounded by sea on all three sides, India has the majestic Himalayas that separates it from the rest of Asia. This country is renowned for its varied landscapes, diverse culture, and ancient history. If you are planning to visit this fantastic destination, below are some things to know before visiting India:
1. Cultural sensitivity varies from state to state
India has 29 states, and each of these states comes with their own unique culture and history. While some states are liberal, other states are conservative. So, the cultural sensitivity differs from one state to another.
Tip: Ensure that you do some research on a particular region when you are visiting India. Try seeking some advice from the ones who have already travelled to India.
2. Carry cash when travelling to India
Although most of the places in India have embraced digital payment methods, there are some which haven't. You will find several ATMs in major cities in this country. However, most of the remote locations do not have ATMs either. There, you need to pay in cash.
Tip: Carry cash because you have to pay local vendors, public transport, or for services in remote locations.
3. Pack light and wear comfortable clothes
As a geographically diverse country, different regions in India have different climates. While in Delhi, you might face extreme summer. While in Kashmir, you will enjoy the pleasant weather. Therefore, carry clothes accordingly.
Tip: Ensure to check the weather of any state you are travelling to in India. It is ideal to carry loose-fitting and comfortable clothes according to the weather.
4. Be aware of scammers
Whenever you are travelling to India or any part of the world, be aware of tourist scams. However, it is ideal to take precautions regardless of the city you are travelling to. Avoid falling prey to unofficial tour guides, inflated taxi fares, people approaching you with a unique travel coupon, or other scams.
Tip: Scammers often target tourists because they are easy targets and new to that location. Therefore, it's crucial to be vigilant and aware of your surroundings.
5. Try Indian cuisine
India's unique cuisine is one of the country's finest traits you must explore. It is an art, an experience by itself, and you must feast on Indian dishes when travelling to this country. Explore some states and relish exceptionally delectable, finger-licking delicacies cooked in traditional ways and served in unique methods.
Tip: You can interact with a local to understand what the local delicacy is and what the dishes you must try are.
6. Interact with the locals
Interact with the locals to learn more about Indian culture, especially of a particular state. In rural locations, the lifestyle is different from that of the bigger cities. Therefore, the experiences are different too. Unless you interact with a local, you will not be aware of the local attractions, food, and other stories of that location.
Tip: Certain information might always not be available in guidebooks. It is a unique way to enhance your knowledge regarding India.
7. 22 Official languages
India has 22 official languages such as Assamese, Gujarati, Bengali, Hindi, Kashmiri, Kannada, Konkani, Manipuri, Marathi, Malayalam, etc. When you are travelling to India, as you learn some common words and phrases, you can navigate daily activities smoothly.
Tip: It is advisable to learn about some common phrases and words in the local language. This will help in interacting with the locals there.
8. Bargain at the local shops
When you explore the local markets in India, you will find several handicrafts sold. While most of them are of reasonable pricing, some might seem a bit expensive. In that case, you can bargain accordingly. Foreigners are often quoted inflated prices as the value of the Indian currency is lower than that of Western countries.
Tip: If you want to avoid bargaining, you can purchase souvenirs from government-owned handicraft emporiums. They are available in most Indian states.
9. Indian hospitality
Indians are generally hospitable and take great pride in this characteristic feature. You will find most locals welcoming you with a glass of water and a sweet dish when you visit their residence. There are also instances when locals might invite you for a meal at their home. As you visit them, they will introduce you to their extended family, their culture, and heritage.
Tip: When visiting any such place, remember to carry a souvenir as a gesture of appreciation and thanksgiving.
10. Safety and security is primary
Serious crime against foreigners is less frequent in India. However, certain incidents do occur. Be cautious about your belongings, and when using debit or credit cards. Try not to display your valuables when you are travelling. Avoid travelling at night, especially when you are new to a location and unaware of the surroundings.
Tip: Avoid becoming extremely friendly with locals or individuals approaching you for a drink. In case they persuade you, try avoiding them. If the matter persists, you can get help from the local police.
11. Getting a visa is a must
If you are travelling from a foreign country to India, you must obtain a Visa from an embassy. A single Visa will allow you to legally travel around the country. It is easy to obtain a tourist Visa online or through your local Indian Embassy or Consulate.
Tip: To apply for an Indian e-Visa, visit the government's official e-Visa portal and submit all your documents.
Best time to travel India
The best time to visit India depends upon the location you are visiting. Below is a detailed information that will help you make an informed decision:
Winter (October - March)
Winter is pleasant in India and you can explore most of the destinations during this season. Certain regions receive snowfall during December-January making it an appropriate location for those arriving from hot or moderate temperature regions. One thing you must remember is that most of the hotels/ resorts are fully occupied during the season, so booking in advance is advisable.
Places to visit: Kerala, Chennai, Rajasthan, Gujarat, Himachal Pradesh, Jammu and Kashmir, Uttar Pradesh, Uttarakhand, Madhya Pradesh, Goa, Karnataka, and West Bengal.
Festivals to cover: Mount Abu Winter Festival, Diwali, Festival of Rann in Kutch, Kite Festival of Gujarat, Desert Festival of Jaisalmer, Camel Festival of Bikaner, Holi, Goa Carnival, Christmas, New Year, Sankranti, Lohri, Pongal, Magh Bihu, etc.
Monsoon (June - September)
Monsoon is the ideal time to visit the hilly areas if you want to view lush greenery. South India witnesses heavy rainfall and springs to life during this time. If you are planning a romantic getaway, visit the hill stations and some countryside locations. It rains heavily in India between June and September till mid-October. However, it can be great for those who wish to travel on a smaller budget. Hotels and resorts offer rooms at almost half the price.
Places to visit: Meghalaya, Tamil Nadu, Lonavala and Khandala, Coorg, Munnar, Ooty, Wayanad, Kodaikanal, Karnataka, Maharashtra, Matheran, Mahabaleshwar, Coonoor.
Summer - (April - June)
The months of April to June have scorching heat in most parts of the country. There is a rush in the hilly regions during that time. This leads to higher crowds and competitive prices in those regions and hence hotel prices inflate.
Places to visit: Ladakh, Himachal Pradesh, North Bengal, and Hilly Regions in South India are suitable for travelling.
Festivals to cover: Mount Abu Summer Festival, Ooty Summer Festival, Shimla Summer Festival, Baishakhi Festival, International Flower Festival Sikkim.
So, these are some things to know before visiting India. A tapestry of culture rolled into one, India is a vibrant nation attracting a huge number of tourists throughout the year, from different countries.