Welcome to Uttar Pradesh, which is the most populous state in the country of India. Two-hundred million people call this region home. Its history is one of the main reasons why so many people love and care for this land. Visiting Uttar Pradesh, should be on your vacation list because of its wealth of religious sites and historical landmarks.
Consider the region's impact on religion. A grand mixture of believers reside here, including Buddhists, Hindus, Islamic worshipers and even secular people. These faiths combine into a harmonious world that's fascinating to visit and admire.
Discover several pilgrimage sites, such as Sarnath, Kushinagar, Ayodhya and Mathura. All of these regions have religious significance, which draws in visitors from around the globe. One of the biggest attractions in Uttar Pradesh is Agra. This city is known for the Taj Mahal. Be sure to tour this property, but make time for the smaller communities in this amazing state.
Speaking with the local people and walking the streets to see everyday life is a perfect way to experience this unique culture. Uttar Pradesh continues to grow and evolve, but its religious sites will always make it an ancient and sacred place to visit.
Looking for a Tour Package?
Explore Places in Uttar Pradesh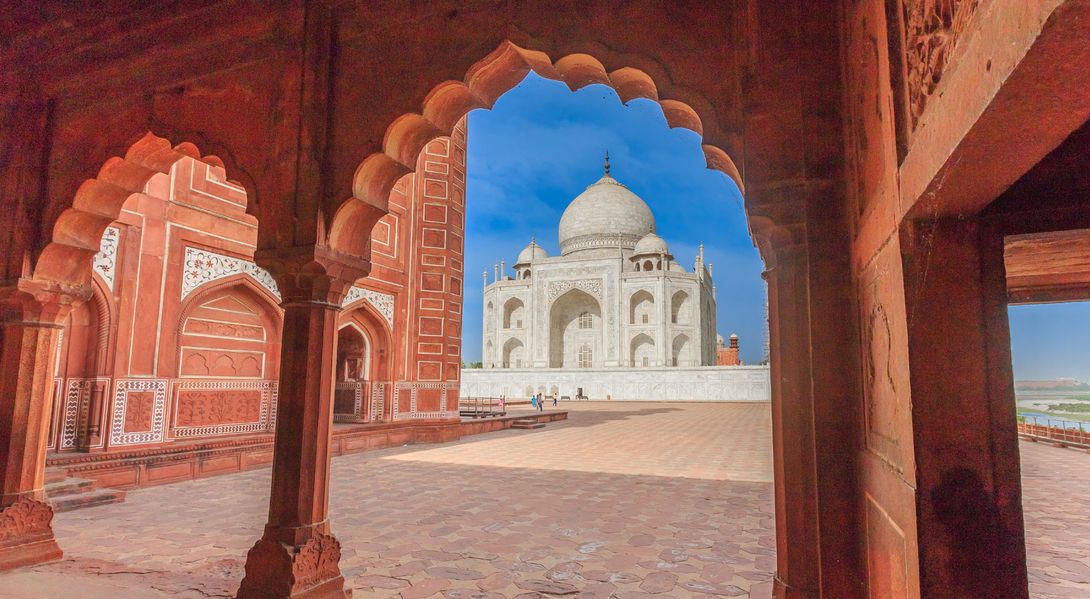 Looking Back: The History of Agra
Published: March 20, 2021
The city of Agra is a popular tourist destination in India. It is in the state of Uttar Pradesh on the banks of River Yamuna. Home to the Taj Mahal, Agra attracts travellers all through the year, thanks to its beautiful monuments, rich architecture, history and cultural heritage.