Although much of Dharamshala, India, is a busy collection of people, businesses and roadways, there are quiet corners where travelers can explore another part of this exotic land. The Naam Art Gallery is home to Elsbeth Buschmann's gorgeous works of art. This artist made her home in Dharamshala where this gallery was founded back in 2010. It's a perfect example of a place you should explore as you learn more about India as a whole.
Easy to Find
Don't be surprised to see this art gallery pop up over the horizon as you move along the main road in Dharamshala. In fact, it's prominently poised on Chamunda Road. The gallery is open every day of the week except for Mondays. It's not unusual to find art enthusiasts, professionals, locals and travelers mingling within the main building at any one time. Elsbeth Buschmann is a popular artist who has fans in India, Europe, the United States and beyond.
Evaluating the Art
The gallery greets you with a bright interior and gorgeous paintings on the wall. Elsbeth Buschmann contributes her famous acrylics and watercolors to the gallery. You're welcome to enjoy another artist's contributions too. Alfred W. Hallett has his oil paintings installed at the Naam Art Gallery, which gives you a close look at two aspects of the artistic world at once.
Discovering New Details
If you're a newcomer to the art world, ask the staff about the paintings. They're always happy to explain the details surrounding certain works. There are around 50 paintings at the gallery. You have a chance to learn key details about the works because there are so few of them. It's not as overwhelming as a standard museum, for example. Art professionals visiting the gallery might chime in with their opinions about the pieces too. The gallery is a perfect place to discuss art within an intimate environment.
A Spiritual Awakening
Many people spend about an hour inside the gallery to see all of the paintings. However, you can also take some time out for a meditative session. The building's architecture offers a serene appearance as you venture to the outside grounds. Some travelers report that the gallery has a Buddha on site. You're welcome to find a quiet area and meditate on the art you've just experienced. This region is home to many believers, which makes meditation a common sight around galleries, gardens and other areas.
Buying Prints
When a painting really moves you, consider buying a print from the gallery's store. These prints are high-quality replications of the works found at the gallery. Your purchase supports the gallery too. Be sure to shop around before leaving. A print framed at home can remind you of a trip that was unforgettable.
Take some time out of your busy schedule to enjoy art from another land. The Naam Art Gallery is a fine place to discover oil paintings and watercolors. With one visit, you might find yourself as a true fan of these arts as you discover a new side to India.
Dharamshala Tour Packages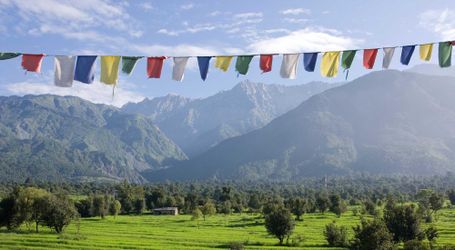 Dharamshala Volvo Tour Package
Package Highlights
2 Nights in Dharamshala
Delhi-Dharamshala-Delhi Volvo Bus Tickets
Full day sightseeings
2 breakfasts & 2 dinners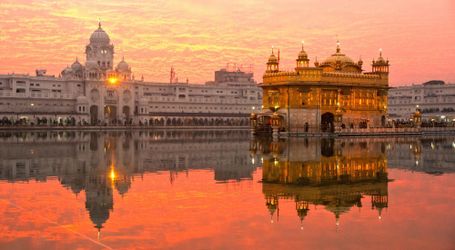 Fabulous Amritsar Dharamshala Manali
Package Highlights
1 Night Amritsar | 2 Nights Dharamshala | 2 Nights Manali
Full tour by sedan car
Full day sightseeings
5 breakfasts & 5 dinners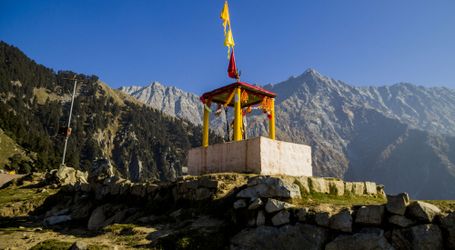 Amritsar Dharamshala Dalhousie Tour
Package Highlights
1 Night Amritsar | 2 Nights Dharamshala | 2 Nights Dalhousie
Full tour by sedan car
Full day sightseeings
5 breakfasts & 5 dinners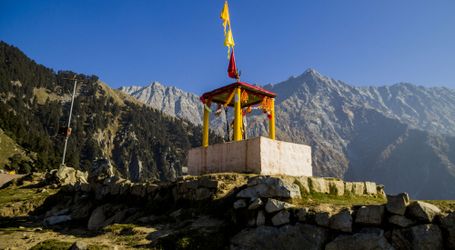 Stunning Shimla Manali Dharamshala
Package Highlights
2 Nights Shimla | 2 Nights Manali | 2 Nights Dharamshala
Full tour by sedan car
Full day sightseeings
6 breakfasts & 6 dinners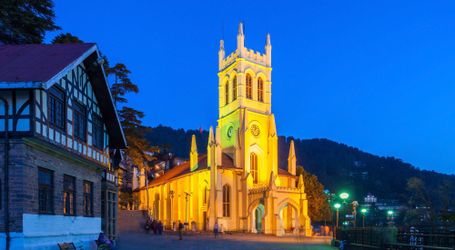 Complete Himachal Tour Package
Package Highlights
2 Nights Shimla | 2 Nights Manali | 2 Nights Dharamshala | 2 Nights Dalhousie
Full tour by sedan car
Full day sightseeings
8 breakfasts & 8 dinners