Dharamshala - A scenic paradise
March 27, 2021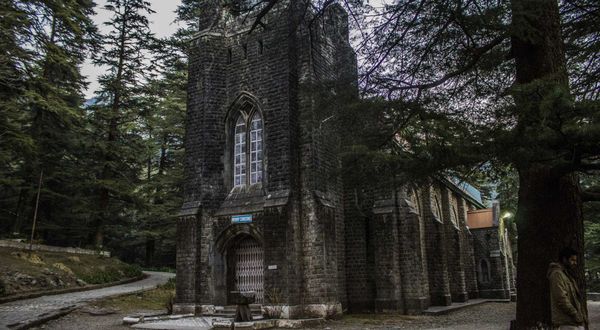 The hilly town of Dharamshala (Dharamsala) in the scenic state of Himachal Pradesh is a holiday destination, par excellence. It is in the Kangra Valley amidst the beauty of the majestic Dhauladhar mountain range.
The town is divided into Upper and Lower Dharamshala and is known for its natural beauty and predominant Tibetan culture. And it is here in the upper Dharamshala, McLeod Ganj, that you'll find the residence of His Holiness The Dalai Lama.
A look back at the history of Dharamshala
The name 'Dharamshala' literally means a dwelling place or a place of shelter for travellers or pilgrims. During the British Raj, the Katoch dynasty of Kangra ruled Dharamshala and its neighbouring regions. At that time, these regions were a part of the undivided province of Punjab. And even today, you can find the residence of the royal family of Katoch here.
As the British took control, Dharamshala turned into a cantonment. During World War 1 and World War II, the 21st Gurkha Regiment of Dharamshala fought with extreme bravery.
A notable fact that goes down in Dharamshala's history is the devastating earthquake of 4th April 1905 that shook the Kangra Valley and killed thousands of people.
In 1959, the Dalai Lama came to Dharamshala from Tibet and made it his abode, along with the Tibetan Government in exile. Thus, began Dharamshala's Tibetan settlement.
To date, Buddhists, spiritual seekers, tourists and explorers visit Dharamshala to experience its peaceful monasteries and pristine beauty.
Are you planning your trip to Dharamshala? Let's look at when you should consider visiting this beautiful hilly town.
Climate in Dharamshala and the best time to visit
Dharamshala witnesses three major seasons in a year; summers, winters and the monsoons.
March to June are the summer months when the weather is mild, and the temperatures remain between twenty to thirty-five degree Celsius.
Come July, and the town drenches in rains that last up to September, and the temperatures range between eighteen to twenty two degree Celsius.
From December till February, Dharamshala witnesses peak winters. The temperature plunges to as low as four to seven degree Celsius.
So what is the best time to visit Dharamshala? Well, if you are not a fan of extreme winters, the summer months of March to June will be the perfect for you to plan your trip to this Himalayan beauty. However, if you're craving a snow holiday, visit Dharamshala between December and February. Chances are high; you will get to see Dharamshala in a snow bath with its gorgeous snow-capped mountains.
TIP: Make sure to carry enough woollen clothes and dress appropriately to enjoy your holiday despite the low temperatures.
Things to do in Dharamshala
Soak in the Natural Beauty: Blessed with stunning valleys and hills, Dharamshala will mesmerize you with its natural terrains. So even if you decided to do nothing else, just admiring the mountain views will fill your heart with happiness.
Go Backpacking: If you'd like to discover Dharamshala up close and personal, there's nothing better than backpacking in this lovely town dotted with charming bungalows. Explore the town's rich history, architecture, museums, local cuisines, bazaars and Tibetan culture.
Connect Spiritually: For the spiritually inclined, we highly recommended visiting Dharamshala's peaceful churches and Buddhist monasteries.
The Dharamshala Cricket Stadium, HPCA Stadium with its breath-taking natural back-drop, is also located here.
As you can probably tell, Dharamshala is an experience worth having. So start planning your vacation and prepare to enjoy it!